See you in 2023 with an exciting program !
NEXT EDITION AUGUST 25 & 26, 2022
LES DIABLERETS
11th EDITION THURSDAY 25 & FRIDAY 26 AUGUST
LES DIABLERETS
DECARBONIZING TOURISM AND ENERGY IN THE MOUNTAINS, CHALLENGE OR MIRAGE?
Ski lifts that run on renewable energy, access to the resort by train, innovative building heating systems, environmentally friendly trail maintenance… in Switzerland and elsewhere, mountain tourism is undergoing an ambitious transformation. Some destinations are making the total reduction of their carbon footprint a declared objective. How can this be achieved? Is it realistic? What solutions are being considered? Where are the roadblocks? What are the alternatives?
At the same time, the Alpine communities are faced with a mountain of investments necessary to achieve their energy transition, and their means are limited. But solutions are emerging that free up significant funds and make it possible to implement ambitious projects. A turning point?
For this new edition, the Moving Mountains Forum invites several big names in alpine tourism, specialists in energy and environmental technologies, scientists, economic and political decision-makers in order to identify the best practices to bring about the sustainable transition. at the top.
According to a study carried out with 160 countries and published in 2018 in the scientific journal Nature Climate Change, e tourism represents 8% of the total carbon emissions produced in the world.
And the objectives of carbon neutrality by 2050 are closely linked to the transition of their infrastructures for the generation and distribution of heating and electricity.
The Moving Mountains Forum brings together best practices for building a sustainable future in the mountains.

Thursday 25 August 2022
Domaine Les Sources
Opening of the 11th Moving Mountains Forum. . Welcome by the Mayor of Ormont-Dessus, Christian Reber
Mountain meal, with a speech by State Councillor Christelle Luisier, President of the Vaud Government.
Friday 26 August 2022
Maison des Congrès – Espace Claude Nicollier
Special session: Sustainable tourism in the mountains, regional examples. Thematic inspiration with the Summit Foundation and the Isenau 360 Cooperative Society.
Discussion organised by the Chablais Region, with the participation of elected representatives and regional tourism officials on the theme of four-season tourism, moderated by Benoît Charrière, Vice-Director, DSS+ Switzerland
Introduction to the debates, by Michael Liebreich, founder of the forum
Setting the scene: Latest climate news, with Sonia Seneviratne, Professor at the Institute for Atmospheric and Climate Sciences at ETH Zurich and IPCC member. (by videoconference)
The challenge of sustainable winter resorts
Discussion with :
Sergei Aschwanden, Director of the Villars-Gryon-Diablerets-Bex Tourist Association
Reto Gurtner, President of Weisse Arena (Laax-Flims)
Paul-Marc Julen, President of the Zermatt Tourist Office, CEO of Tradition Julen
Sarah Lewis, Managing Director, Sarah Lewis Global Sports Leader
Charlotte Nerrière, Project Manager, Summit Foundation
Sébastien Travelletti, CEO SWISSPEAK Resorts, co-founder of Magic Pass
Valérie Paumier, Founder of Résilience Montagne
Animation : Thierry Meyer, President of the Moving Mountains Forum
Financing the energy transition of mountain communities
Debate with :
Frédéric James Gentizon, CEO of Innergia Group
Stefan Pomberger, Managing Director of Cosmofunding (Vontobel)
Jean-Pierre Neff, Mayor of Rossinière
Animation : Benoît Charrière, Vice-Director, DSS+ Switzerland
Sun and mountains, a winning combination for renewable energy production in winter, an update from Romande Énergie
Presentation of the Moving Mountains Foundation, with the participation of Philippe Doffey, Managing Director of Retraites Populaires, and François Randin, founder of Green Motion
Networking lunch presented by La Terrasse d'Isenau
*Programme subject to change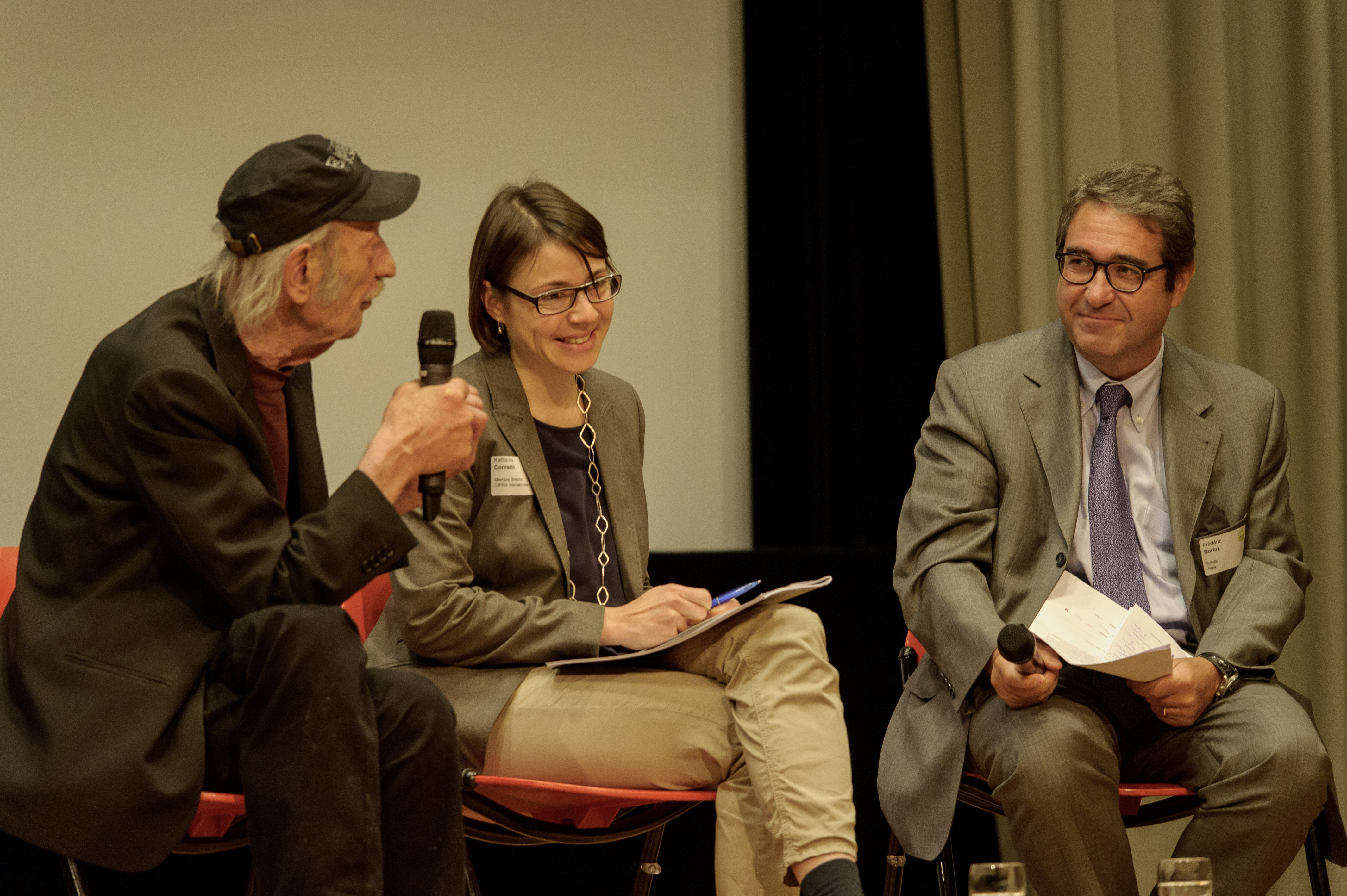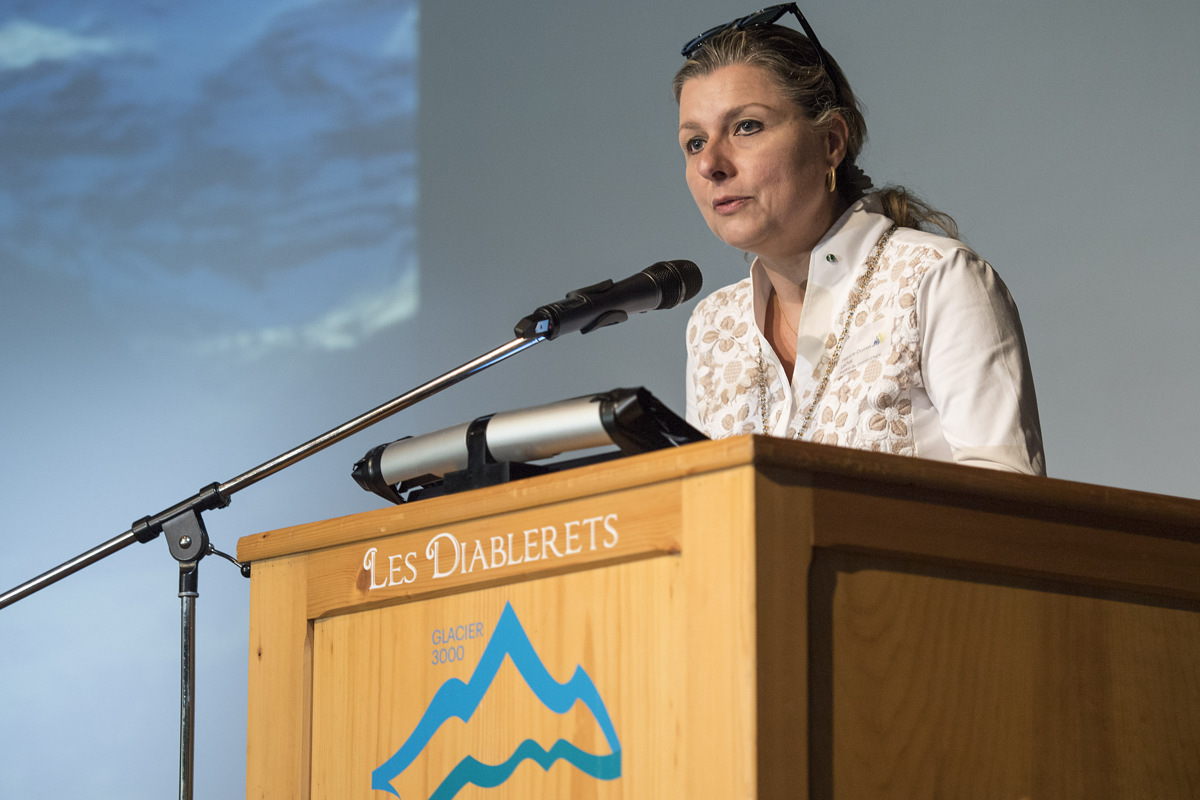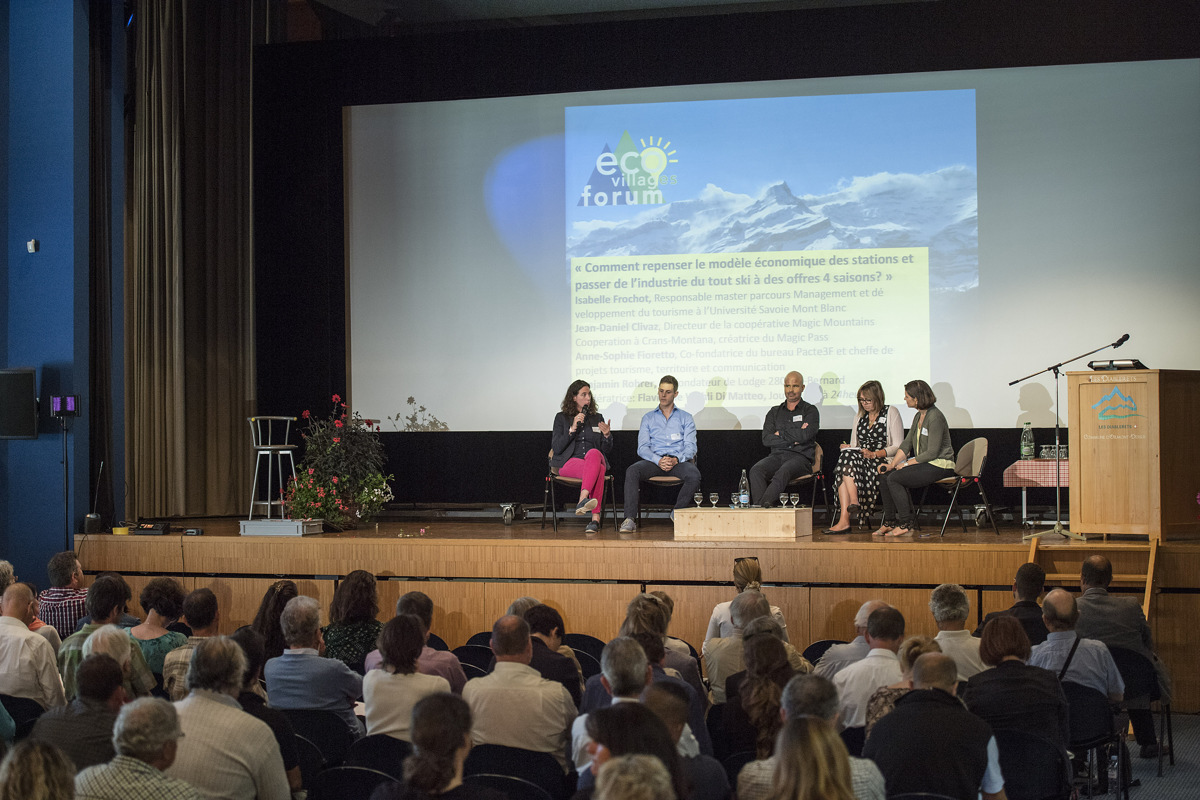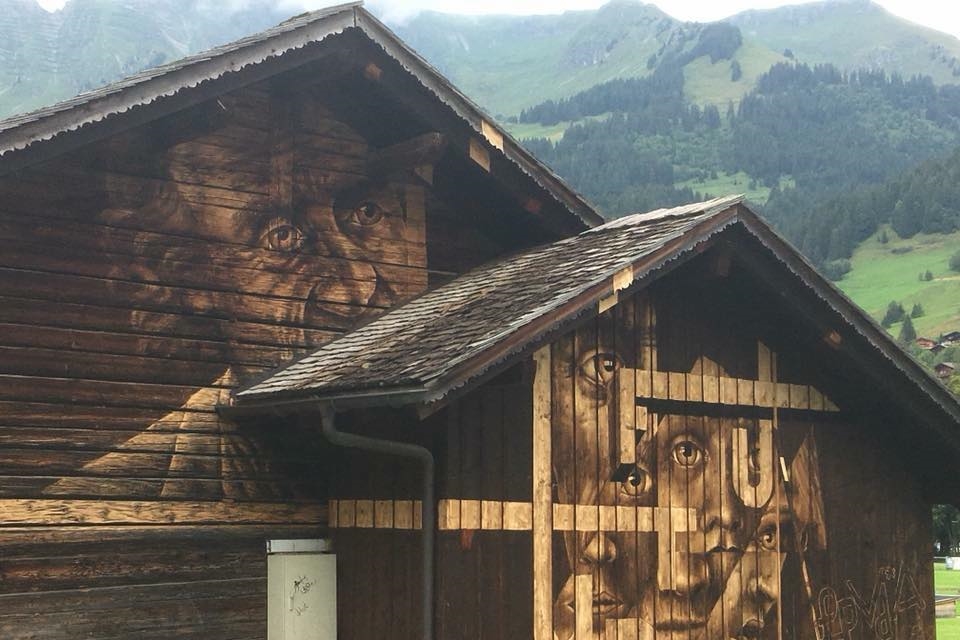 ©Christophe Racat/ecovillages/DR