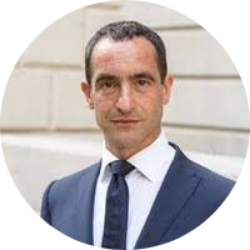 Michael Liebreich
An Olympian in mogul skiing at the Albertville Olympic Games in 1992, Michael Liebreich created the Ecovillage Forum, now Moving Mountains, in 2012. A specialist in energy transition, founder of Bloomberg New Energy Finance, Senior Advisor to Sustainable Development Capital LLP (SDCL), he is now a world-renowned lecturer in the field of sustainable finance, transport and energy.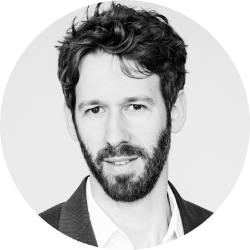 Nicholas Bornstein
Nicholas founded POW Switzerland in the summer of 2017. He is passionate about cross-country skiing and spends as much time as possible in the mountains. He received his doctorate in Swiss environmental protection policy and now works in political communication.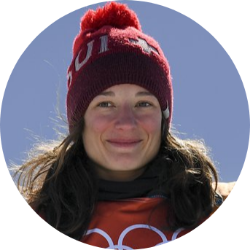 Sarah Hoefflin
Freestyle ski champion – Slopestyle and Big Air – she won Olympic gold at the PyongCheang Games in 2018. A graduate in neuroscience and a member of the national ski team since 2015, Sarah is passionate about preserving the environment with POW.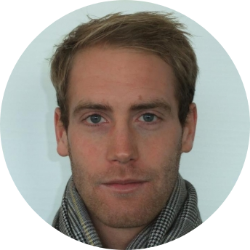 Neil Beecroft
Neil Beecroft was responsible for sustainable development at Euro 2016 football tournament. Neil encourages the way in which new technologies can positively influence the organizational model of major sports competitions. He is currently head of the Lausanne2020 Sustainable Development Unit and is the founder of PuraWorka and the NGO "Sport Sustainability International".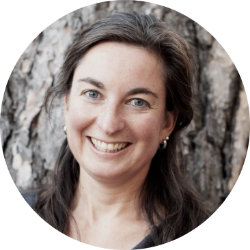 Sina Schneider
Sina Scheider is president of the Swiss section of the Mountain Wilderness Association. She also works as a specialist in an environmental consulting firm. In particular, she is in charge of environmental protection measures in alpine and populated areas.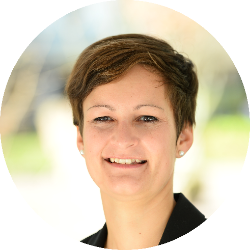 Cornelia Giger
On 27 June 2019, the Swiss Economic Forum launched the new CE2 platform – Circular Economy Entrepreneurs – in Langenthal to actively strengthen responsible and resource-conscious economies in Switzerland. Cornelia Giger is the project manager.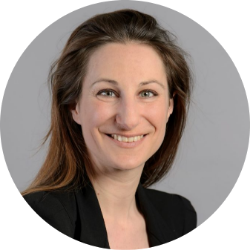 Adèle Thorens
Adèle Thorens holds a master's degree in philosophy, history and political science from the University of Lausanne and a postgraduate certificate in environmental and sustainability policy from the Institut des Hautes études en administration publique (IDHEAP). She is a member of the Swiss Parliament (National Councillor for Vaud – Green Party).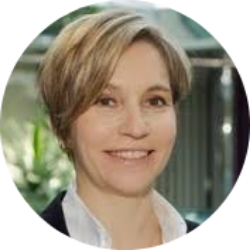 Florence Schmidt
Florence Schmidt is in charge of strategic development at Romande Energie, where she is responsible for asset management. She manages wind energy projects and regularly intervenes with public entities to inform them.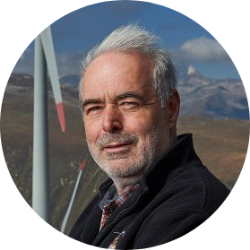 Martin Senn
Martin Senn is the founder of SwissWinds, a company specialising in the construction of wind power plants in Alpine areas. Its objective: to transform peripheral regions dependent on subsidies into autonomous regions for wind energy. He was the instigator of the highest wind farm in Europe, in Gries (Col du Nufenenen), at an altitude of 2500m.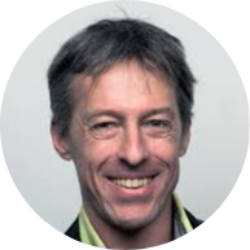 François Vuille
In 2018, François Vuille was appointed as Director of Energy within the Directorate General for the Environment (DGE), which is part of the Department of the Territory and the Environment (DTE) of the Canton of Vaud. Formerly Executive Director of the EPFL Energy Centre, François Vuille has been a member of the Advisory Board of Moving Mountains since 2016.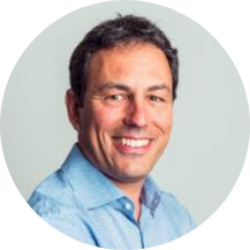 Olivier Dessibourg
Scientific journalist, and co-founder of the online information and investigation site Heidi.news, of which he is deputy editor-in-chief, Olivier Dessibourg has collaborated with several publications: "Le Monde", "La Recherche", "New Scientist" and "Le Temps". He was the president of the organizing committee of the World Conference of Science Journalists held in Lausanne last July.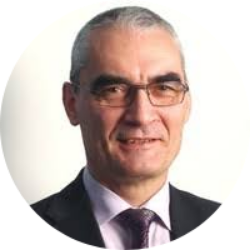 Gianni Operto
Gianno Operto is President of AEE Switzerland, the umbrella organisation for renewable energy and energy efficiency, which represents the interests of 24 professional associations and 15,000 energy companies and suppliers in the fields of renewable energy and energy efficiency. He is an expert in energy and sustainable finance. For many years, he was head of the Energy Department of the City of Zurich (EWZ).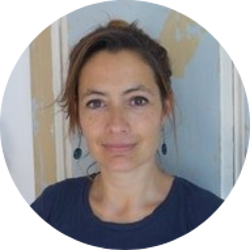 Aurélie Chamaret
Research engineer at the Pacte Laboratory (University of Grenoble), Aurélie Chamaret is a member of the steering team of the Ouranos-AuRA platform, an interface between academic and socio-economic actors on issues related to the effects of global climate change on a regional scale.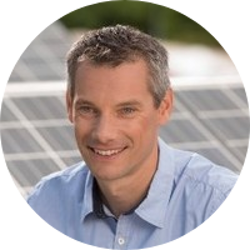 Guillaume Fuchs
Head of the Lighting Department at Romande Energie Services, Guillaume Fuchs is also the project manager for the floating solar park at Lac des Toules. Guillaume Fuchs holds a degree in technology, mechanical and production engineering from the University of Haute-Alsace, as well as a degree in mechanical engineering from the Technological University of Belfort-Montbéliard. Since 2010, he has been involved in Romande Energie's renewable energy projects.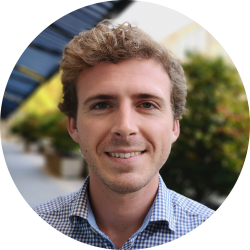 William Downey
Commercial Director, KITRO
Throughout his studies in hospitality management, William felt driven by the marketing of products that brought true value to the client. Motivated by the idea of building a concept from the ground up and bringing a new product to market, "I want to see a positive difference in an industry that I love and that affects all of us in our daily lives."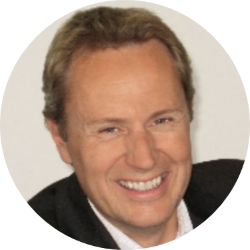 Thierry Weber

Thierry is Founding Partner and CEO of Vivactis, a European medical communications agency. Holding a doctorate and degree in medicine, he worked as a physician in Switzerland and South Africa and later on in the pharmaceutical industry and medtech sector. Thierry is lecturer in "Healthcare Strategy and Marketing" at Lausanne University (HEC UNIL).
Capitalizing on his expertise in marketing and research, as well as on his passion for Les Diablerets, Thierry is a pro bono co-founder of the Isenau360 project. With his colleagues part of the Isenau360 Working Group, Thierry believes in the future of an eco-friendly, four-season and family-oriented alpine resort, such as Isenau360.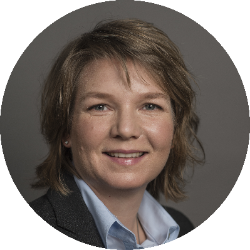 Noémie Danthine
Noémie Danthine is Associate Director at Ecole Hôtelière de Lausanne (EHL Group), where she designs and deploys the group's Corporate Social Responsibility strategy, including sustainable development, skills-based sponsorship, and ethical and social responsibility. She is also responsible for monitoring the implementation of EHL Group's 2025 Strategy, and report to the Boards through a set of Key Performance Indicators.
Ms. Danthine received a Bachelor's degree in English, French and Philosophy from the University of Lausanne in 2002. After obtaining her degree, she started her career in project management, moving from process reengineering for Services Industriels de Genève, to the creation of a PMO for the Etablissement Vaudois d'Accueil des Migrants. She joined EHL in 2012, and obtained an executive MBA with specialization in CSR from the University of Geneva in 2018.